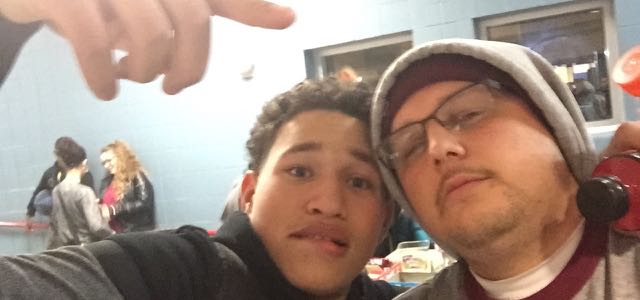 I'm tired. I'm wrapping up a 15 hour day that started at 5am this morning, and ended with a dodgeball game with some kids in the S.A.Y. Yes program. After eight months with these young people, we ended our season of ministry tonight by sharing with them some of the graces of God that are evident in their lives. It's been a joyful season and I pray that it bears eternal fruit in the lives of these young men and their families. 
As some of you know, I started a new job last week at Digital Solutions as their new Operations Coordinator. I ended that post with a promise of sharing with you what our next season of ministry might look like, so I want to keep that promise now. As I do that, I also want to ask for your prayers.
Over the last four years, as I've worked at Bethlehem and continued my education at Bethlehem College and Seminary, the big question has been, "What's next?" It's a question that has been somewhat hard to answer. When I decided to go to Bible college, I never really had an exit plan.When I left Louisiana, I left a good job with a lot of growth potential. And I left it with no real plan for what I would do once I graduated. All I knew at the time was that I wanted to know more about my faith and the God who had given it to me. Now, on the other side of having completed my bachelor's degree, I am left to answer that question.
I've tried to answer that question several times during the past few years, and haven't really landed anywhere solid. I've thought about going back to Louisiana, to serve at a church back home that I know is doing some good work for the Lord, but I know that now is not the time for me to do that. Despite my lack of planning when I decided to start this journey, God has been so incredibly faithful to me, and I am trusting him to continue to be faithful. He has revealed to us one step at a time, and as we walked in faith to take that step, he has poured out much grace for us to keep walking. We are hoping for more.
Back in 2012, I had lunch with a pastor from Bethlehem after helping him with some technical stuff, and towards the end of our time together I asked if he'd be willing to meet with me on a more regular basis. He said yes, and over the next two years, we met with each other, and Jesus, in his office once a month. Our friendship grew, so when he told me he was going to East St. Louis to plant a church, very naturally I said, "I'm coming too." It was only a half-joke, but over time, and after prayer and discussion with my wife, it may actually be true.
We haven't decided completely yet, but both Teri and I feel the desire to join this work in East St. Louis, IL. We love the Turners and we know that the laborers are few in those parts. We love Jesus and also know that he has sent us on a mission. We want to be faithful to our calling, but East St. is a tough place, and we want to be sure that that is our calling if it is. So please pray with us. Pray that we'd love the Lord our God with all of our heart, soul, mind, and strength. And pray that we would take up our crosses and follow him wherever he leads us.
Also, please pray that we would walk faithfully right where we are as we try to discern what's next. Though I don't think I'll be in Minneapolis forever, while I am here, I want to be steadfast witness to the glorious gospel that saved me.
Next time, I'll share with you how I feel that my current job transition ties into where I think God may be calling us to in ministry. It's a beautiful connection, and I look forward to sharing with you.